Special Education

Reports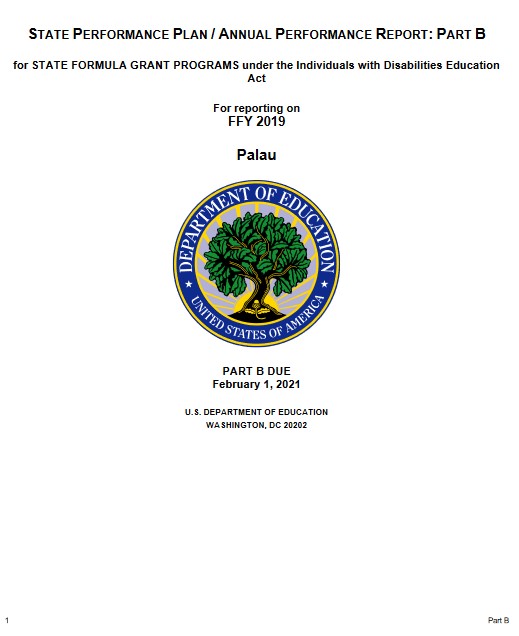 Palau's Special Education Program is required to develop and implement its Part B State Performance Plan (SPP) with 17 compliance and result indicators. Currently, all indicators except indicators (9, 10, & 12) are not applicable to Palau.
For each year, the program is required to submit an Annual Performance Report (APR) on 14 SPP indicators on compliance with IDEA requirements and student results to the Office of Special Education (OSEP), US Department of Education.
The State Systemic Improvement Plan (SSIP) is the 17th indicator of the SPP/APR that reports on student performance results.
Select the links below to view the annual submissions: